Our Mission
Our mission is to provide you with influential apparel that raises awareness about animal rights everywhere you go.
Everything is sweatshop-free and locally printed. All art is original, created by both myself and other vegan artists.
10% of all proceeds are donated to farm sanctuaries and animal/human rights organizations every single month. We've been able to donate over $11,000 so far!
You can learn more about us here. 
Our Inspirations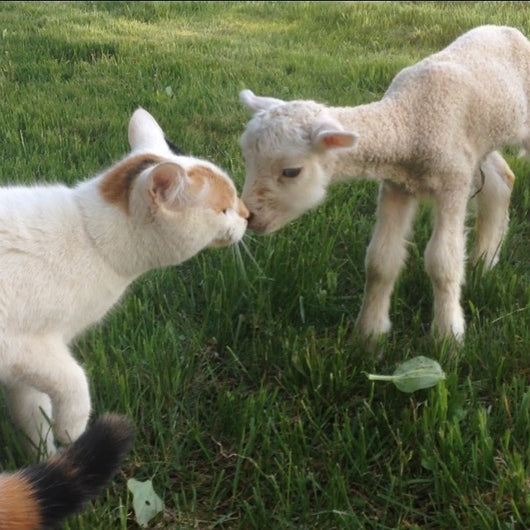 The Animals
The animals inspire us daily. We are ethical vegans who believe animals deserve to live happy and peaceful lives. The victims of the meat, dairy, egg, fashion, animal testing, and entertainment industries are always in our hearts. We will never stop fighting for their rights.
Nature
Everything I do is inspired by nature. We try to be as sustainable as we can with my business. We don't send paper invoices, I handwrite addresses & thank you notes. We work with local apparel printers. We always pick up litter on our walks, and we eat a plant based diet which lowers our carbon footprint.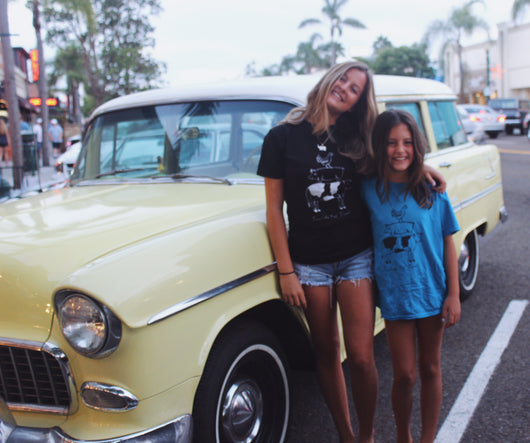 Our Customers
One of our biggest inspirations is YOU! We would literally be nothing without our incredible customers. It's my favourite thing to see people all around this beautiful world wearing our apparel and spreading the vegan message. Whether you are Canadian like us, or from any other country, we love you so much and cannot thank you enough. Each time we see a photo of one of you wearing our clothes it brightens our day. We are so grateful for each and every one of you. Thank you from the bottom of our hearts for supporting our dream and caring about the animals.