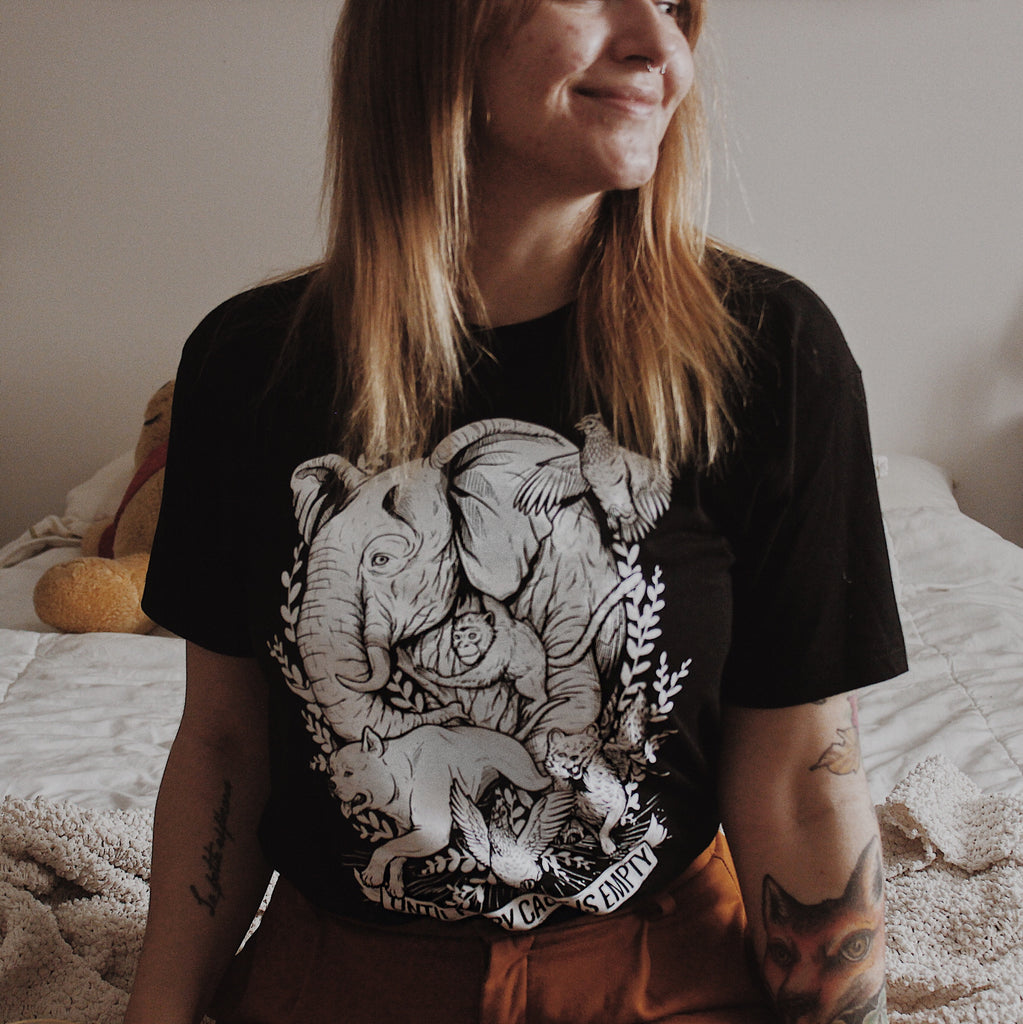 $49.00
$0.00
UNTIL EVERY CAGE IS EMPTY | Ethically Made + Eco-friendly T-shirt
This "Until Every Cage Is Empty" shirt is the perfect way to raise awareness for all animals at the same time!

We tried to cover many aspects of veganism/animal cruelty in here. An elephant to symbolize zoo animals (and/or the circus), monkeys to symbolize animal testing, chickens to symbolize factory-farmed animals, a pitbull to symbolize breeding and the pet industry, and a fox to symbolize the fur industry. 💕 🐘🐓🐶🐒

ETHICALLY MADE with fair labour and eco-friendly materials.

****** PLEASE NOTE: some sizes are available and will be shipped right away, while others are sometimes on pre-order and will be shipped as soon as they arrive. If you're curious if your shirt is a pre-order one or not, you can just send me a message!

With every purchase, you are making a difference in the lives of animals & humans because we always donate 10% of our proceeds to various animal and human rights organizations each month.

Follow us on Instagram @veganveins to see whom we are donating to and for some vegan inspo!

Order a size down for women! These are unisex shirts so they're naturally baggier.

This beautiful shirt was designed by Weronica, you can find more of her art here:
Www.facebook.com/w.kolinska
Www.instagram.com/w.kolinska

Model: Catherine for the first 2 photos https://www.instagram.com/catherinernaud/, my partner Shawn for the third one.