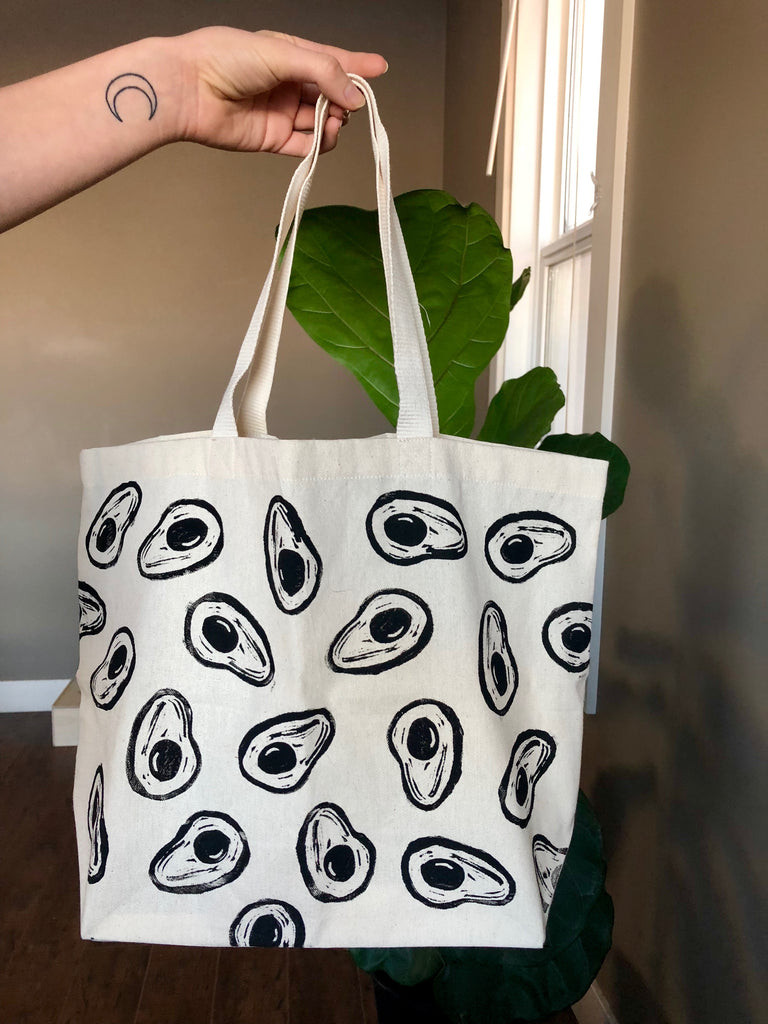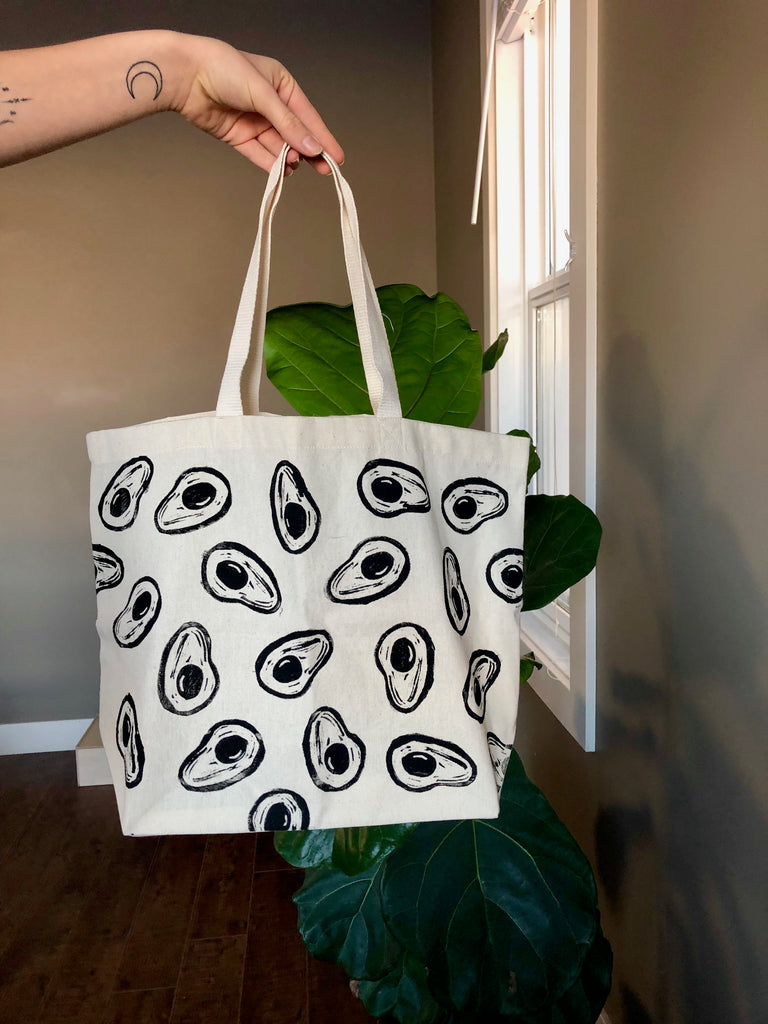 $19.00
$0.00
Avocado Hand Printed Tote Bag (ECO-FRIENDLY, VEGAN, ZERO-WASTE, HAND-MADE)
This tote bag was hand printed with an avocado design that I carved after I drew it. It's great for groceries or to carry your snacks and books for a day out. 
It's very durable and sturdy, and it can hold a lot of weight.
It has been left to dry for a minimum of one week to let the ink fully settle in. It is completely machine washable. I do recommend air drying though, just so it doesn't shrink. 
Everything is shipped with biodegradable and eco-friendly materials. I do not print out invoices with orders. 
Please keep in mind that this tote bag will not be 100% perfect because it is a handmade item :) 

Materials used: 
Hand sewn tote bag made locally in Canada
Speedy-Carve™ Blocks from Speedball to carve the stamps
A Lino Cutter to carve the block
Black Speedball Fabric Ink - Permanent oil-based ink, non-toxic