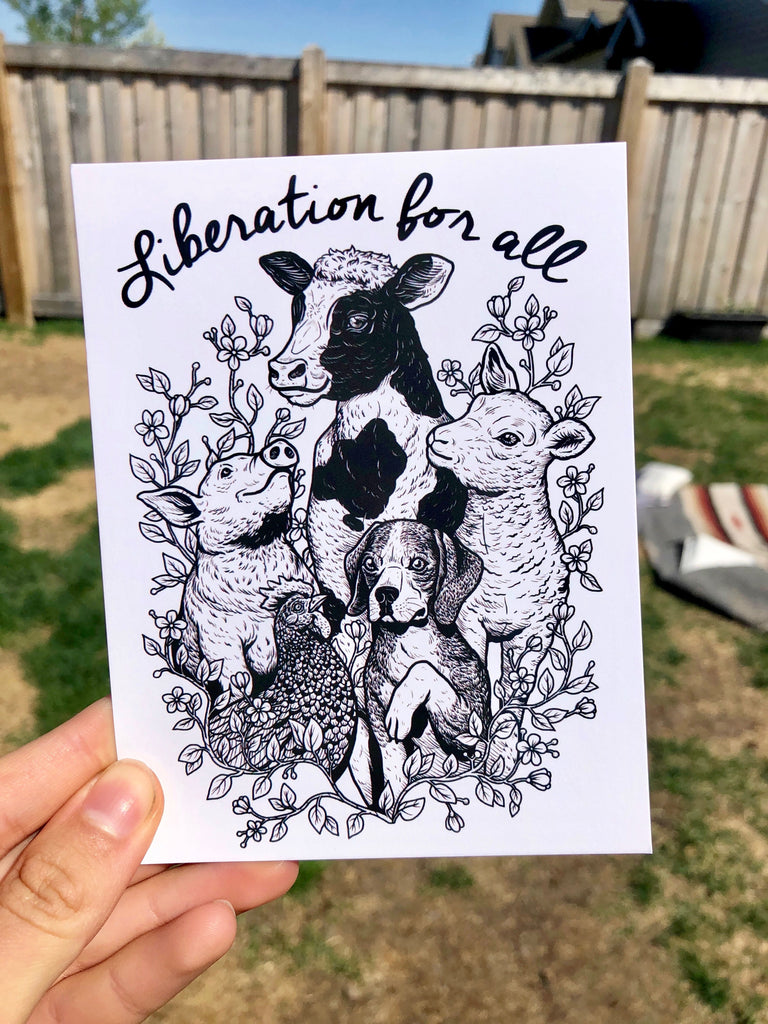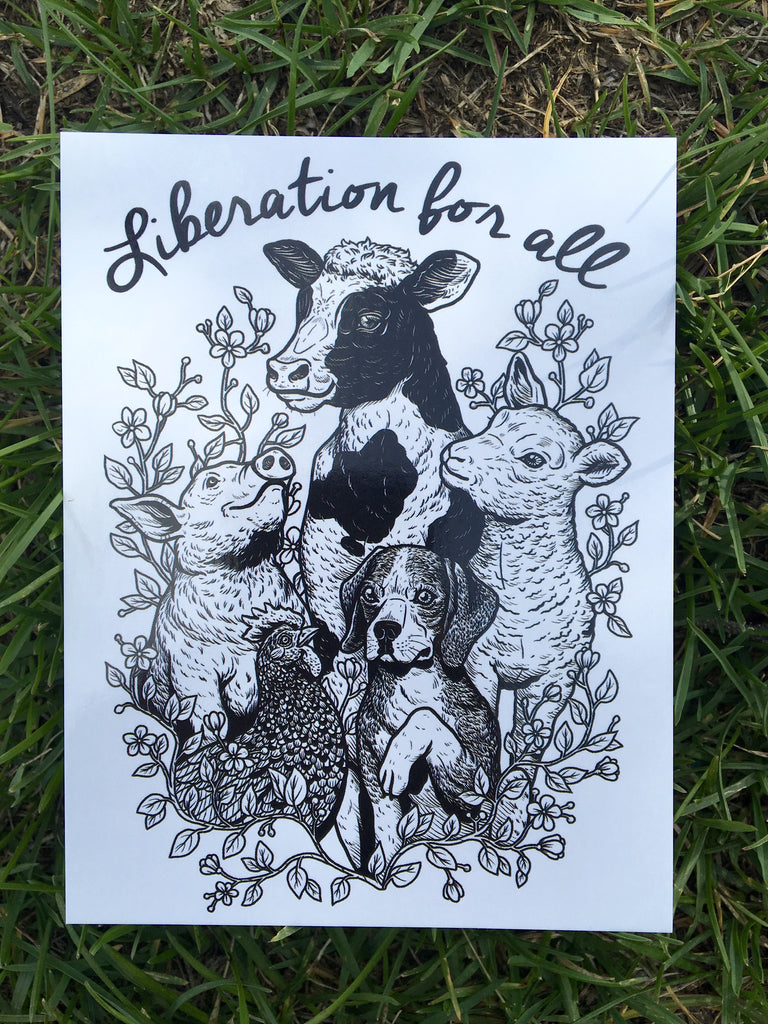 $5.00
$0.00
100% Recycled Liberation For All Postcard
We advocate for liberation for all animals, no matter what species they are. On this postcard, there's a pig, cow, chicken, lamb and a beagle. 
With every purchase, you are making a difference in the lives of animals & humans because we always donate 10% of our proceeds to various animal and human rights organizations each month. 

Follow us on Instagram @veganveins to see who we are donating to and for some vegan inspo! 
Standard size postcard :) 
100% Recycled 

This postcard makes a great bookmark, you can stick it on the fridge with a magnet, tape it to a wall, or frame it.

Design created for us by: 
Www.facebook.com/w.kolinska
Www.instagram.com/w.kolinska