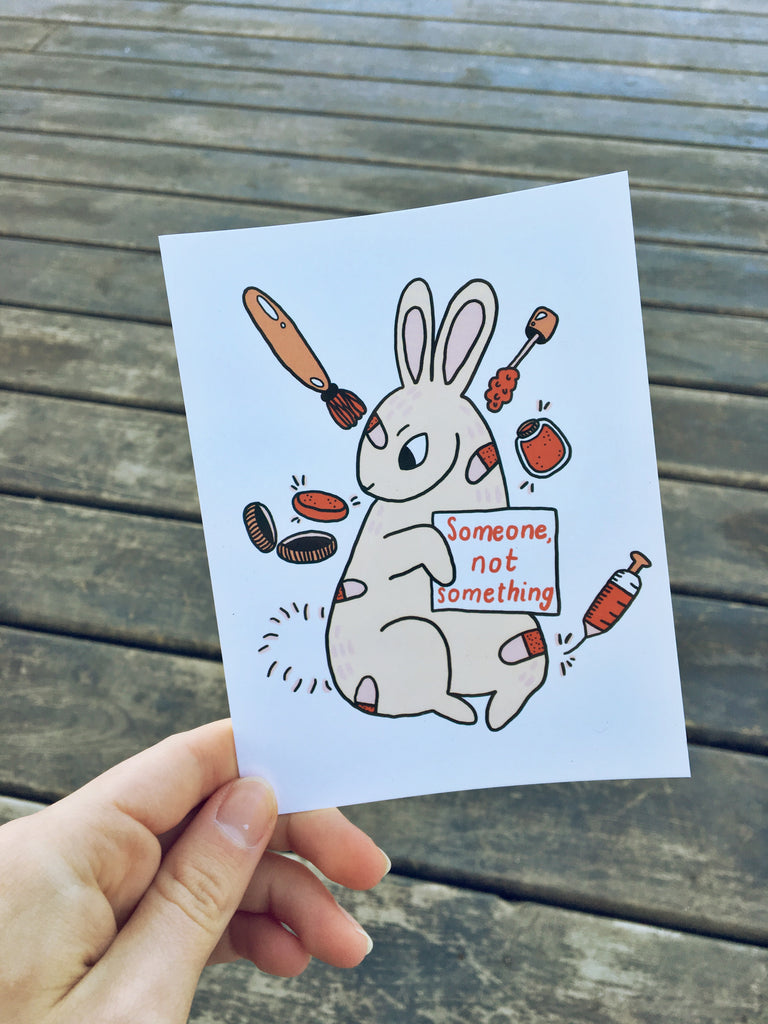 $5.00
$0.00
100% Recycled Someone, Not Something Postcard
Did you know that a minimum of 115 million animals are tested on each year? However, only a small number of countries actually collect and publish data about animals they test on. In the USA, up to 90% of animals used in laboratories are not included in their statistics! This means that any number the USDA says is an EXTREME underestimate. 

Animals tested on include rabbits, mice, birds, reptiles, dogs, monkeys, and so many more. They are forced to endure intense amounts of torture and cruelty in their short lives before they are killed. Always look for the cruelty-free & vegan symbol on cosmetics to ensure that no animal died for you to use that product! 
With every purchase, you are making a difference in the lives of animals & humans because we always donate 10% of our proceeds to various animal and human rights organizations each month. 

Follow us on Instagram @veganveins to see who we are donating to and for some vegan inspo! 
Standard size postcard :) 
100% Recycled 

This postcard makes a great bookmark, you can stick it on the fridge with a magnet, tape it to a wall, or frame it.
Design by: Ellie Kakoulli
www.instagram.com/elliekakoulli/