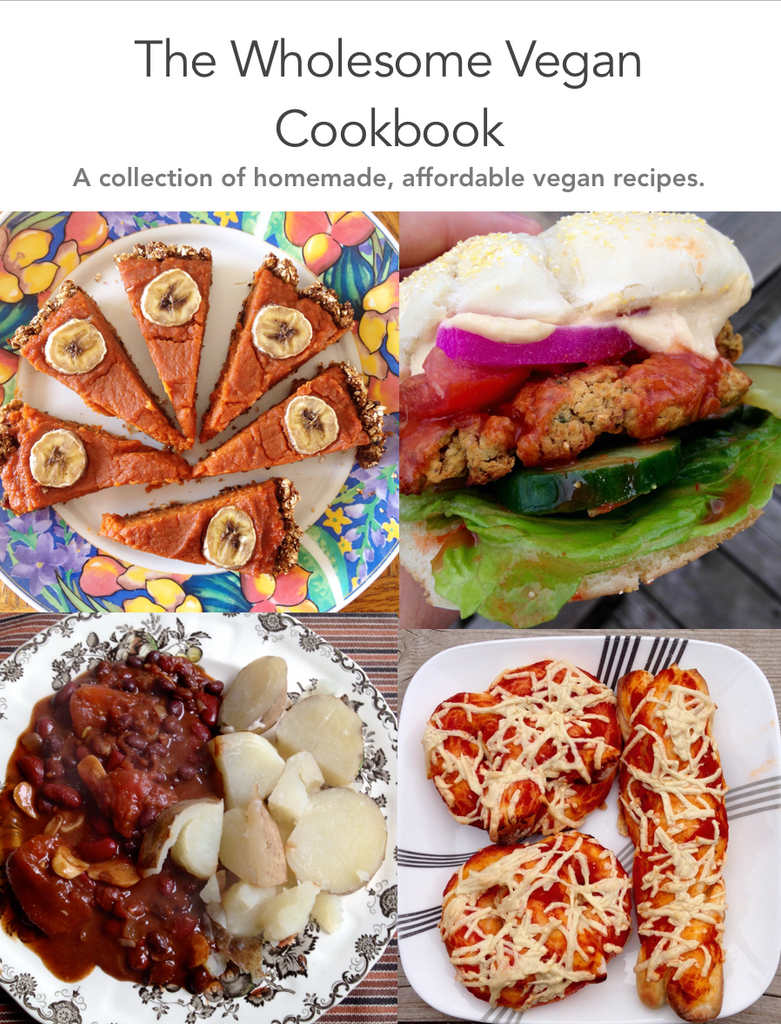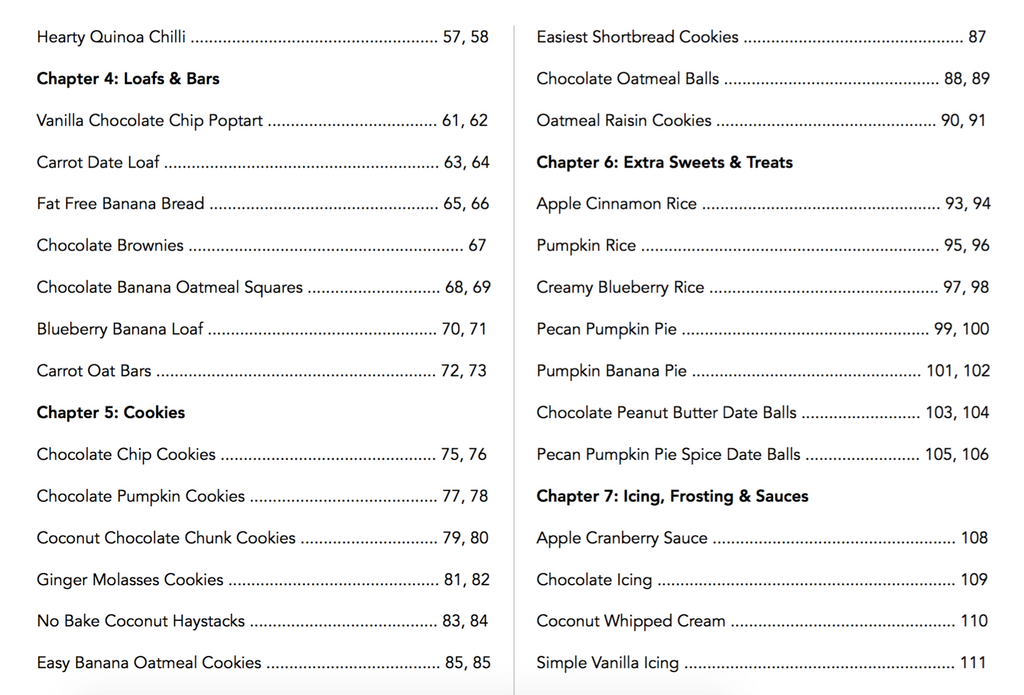 $4.00
$8.00
The Wholesome Vegan Cookbook
After your purchase I will email you with a link to download the ebook as soon as possible, within 12 hours at the latest. 
The Wholesome Vegan Cookbook contains a collection of 55 homemade, affordable recipes that I have created over the past couple of years. It is 115 pages, with full colour photos for almost every recipe. The recipes are almost all gluten free, low fat, and of course all vegan. The ingredients in this book are easily accesible, and can be found at most grocery stores.

The recipes in this book are perfect for busy students, actually many of them were created while I was a full time student myself with a part time job. They are quick and simple, and many of these recipes create multiple servings so there is enough to last you the entire week, or to share with your whole family.

This book is perfect for long time vegans, beginner vegans, or vegetarians and ominivores who are curious about vegan cooking and baking and what it entails. It includes a mixture of savoury meals along with desserts that everyone will love.

For more information or if you have any questions, please contact me at emilymiddin@icloud.com

You will get a PDF (67MB) file.